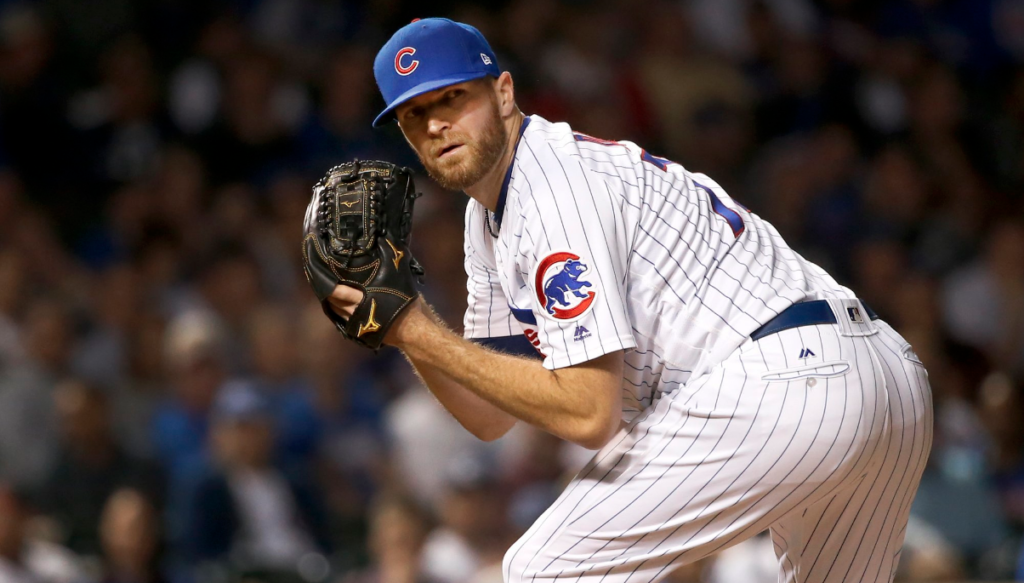 Thanks Chicago, Now Im Off To Get Paid
29 Dec, 2017
The Rockies have agreed to a deal with Wade Davis, the biggest-name closer on the free-agent market, an MLB source confirmed to MLB.com's Thomas Harding on Friday.
The club has not confirmed the deal, which was first reported by Yahoo Sports' Jeff Passan. But Davis has passed a physical, per Harding, so the deal could be announced at any time.
Davis' deal is for three years and worth $52 million, making it the highest per-year salary ever for a reliever. It also includes a $15 million vesting option for 2021 that would make it a four-year, $66 million deal if Davis finishes 30 games in '20; otherwise, the option becomes a mutual option with a $1 million buyout. Davis will earn $16 million in '18, $18 million in '19 and $17 million in '20.
Additionally, according to MLB Network Insider Jon Heyman, Davis would get a $1 million assignment bonus the first time he is traded and then have full no-trade protection.
The signing has Draft ramifications for the Rockies, since the Cubs had extended Davis a qualifying offer at the beginning of the offseason. Because Davis rejected the offer and signed with a different team, Colorado will give up its third-highest pick in the 2018 Draft, which is currently No. 61 overall. Chicago will also get a compensation pick after Competitive Balance Round B, which would currently be No. 75 overall. The specific pick numbers could change depending on where other free agents sign.
Davis was the Cubs' closer in 2017, notching 32 saves with a 2.30 ERA and 79 strikeouts in 58 2/3 innings for the National League Central champs. He saved four more games in the postseason, including all three wins of the Cubs' NL Division Series win over the Nationals and a 2 1/3-inning save in the winner-take-all Game 5.
The Rockies, who made the postseason in 2017 for the first time since '09, were in need of a closer with Greg Holland — Davis' former teammate with the Royals — hitting free agency. Davis solves that problem. The 32-year-old is arguably one of the top closers in the game, a three-time All-Star who helped lead Kansas City to a World Series title in '15.
MLB.com
Image ESPNStatsInfo twitter
Mentioned In This Post:
About the author