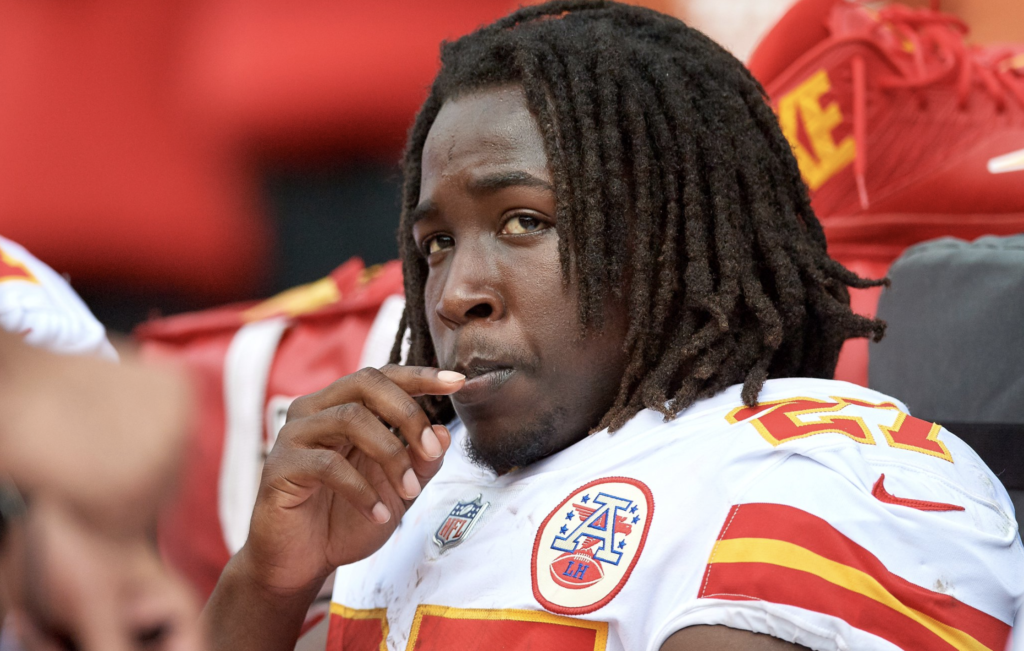 When Will These Ball Players Learn??
02 Dec, 2018
Running back Kareem Hunt has acknowledged lying to the Kansas City Chiefs about his role in a February assault in a Cleveland hotel that ultimately led to his release this week.
During a live interview with ESPN on Sunday, the NFL's reigning rushing champion also said that league officials never spoke to him about the incident while conducting their own investigation.
Hunt was preparing to play Oakland this week when TMZ Sports posted the grainy, graphic security video Friday. In the course of a few hours, Hunt was sent home from the facility, placed on the NFL's Commissioner Exemption List, and finally released by the AFC West-leading Chiefs.
Hunt said during the interview that he may have anger issues and is seeking professional help, and that he isn't sure another NFL team will give him an opportunity.
He said several times he was "embarrassed" by the video and insisted, "I know right from wrong."
AP 
Image YahooSportsNFL twitter
Mentioned In This Post:
About the author