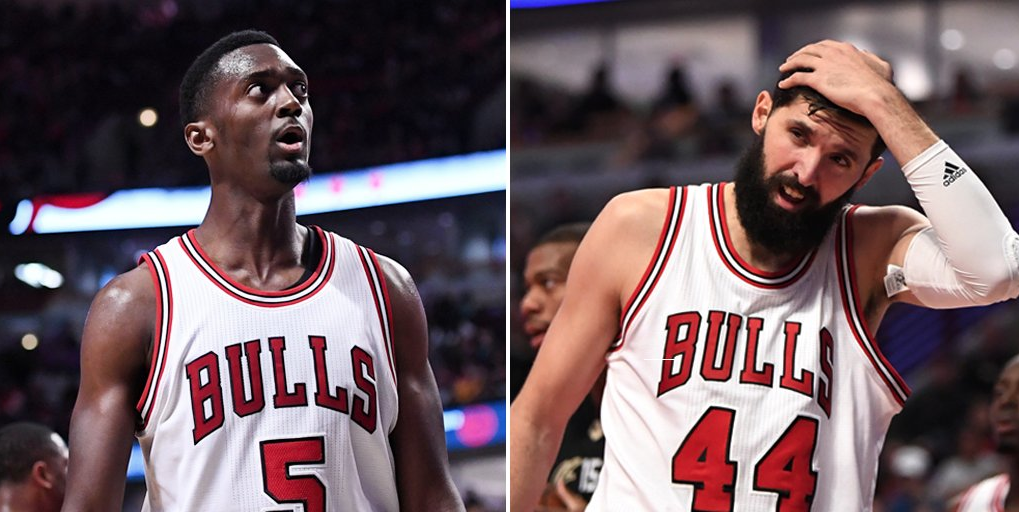 The Bulls Are Knocking Each Other Out In Practice
17 Oct, 2017
Chicago Bulls forward Nikola Mirotic is out indefinitely after suffering fractures to his upper jaw and a concussion in an altercation with teammate Bobby Portisat practice Tuesday.
The players had been talking trash to one another in practice, going back and forth before those exchanges escalated into a physical encounter, league sources told ESPN's Adrian Wojnarowski. Mirotic charged at Portis twice before Portis threw a punch and connected with Mirotic's face, league sources said. Mirotic dropped to the floor and lay there for several minutes before getting up, league sources said.
Mirotic was taken to the hospital and released later Tuesday, sources said.
The Bulls announced that surgery is likely for Mirotic.
The Vertical first reported news of the altercation.
In a statement, the Bulls said they are evaluating disciplinary action.
Bulls general manager Gar Forman was at the practice and witnessed the altercation, league sources said.
Mirotic, 26, averaged 10.6 points and 5.5 rebounds per game last season, and was expected to start for Chicago this season. He signed a two-year deal with $12.5 million guaranteed this season to stay with the Bulls.
Portis, 22, averaged 6.8 points and 4.6 rebounds last season, and was battling Mirotic for the team's starting power forward spot.
Chicago opens the season Thursday night in Toronto.
ESPN
Image zesty_bulls twitter
Mentioned In This Post:
About the author