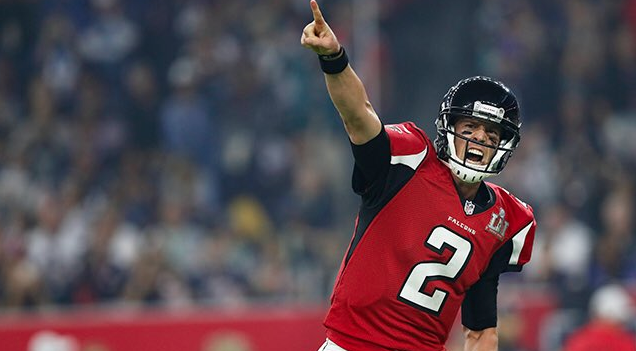 They Paid Matt Ryan WHAT??
03 May, 2018
Quarterback Matt Ryan has agreed to a five-year contract extension with the Atlanta Falcons, and sources tell ESPN's Chris Mortensen that the deal will make Ryan the first NFL player to earn $30 million per year.
The deal includes $100 million guaranteed, sources said.
Ryan, who will turn 33 on May 17, was entering the final year of a five-year, $103.75 million extension he signed in July 2013.
Minnesota's Kirk Cousins set the previous record for average annual salary ($28 million), followed by San Francisco's Jimmy Garoppolo ($27.5 million) and Detroit's Matthew Stafford ($27 million).
Falcons general manager Thomas Dimitroff said signing Ryan to an extension was the team's top offseason priority. Owner Arthur Blank told ESPN that Ryan would be "compensated well" after being named NFL MVP and helping the Falcons to the Super Bowl during the 2016 season.
"Matt is getting what he has earned and we all know the marketplace for a great quarterback," Blank said Thursday. "League revenues are up, club revenues, new stadiums and the players are the heart of the game. They're the ones on the field and they certainly deserve their fair share."
Ryan, the No. 3 pick in the 2008 draft out of Boston College, hasn't missed a start since December 2009.
ESPN
Image NFL_Stats twitter
Mentioned In This Post:
About the author