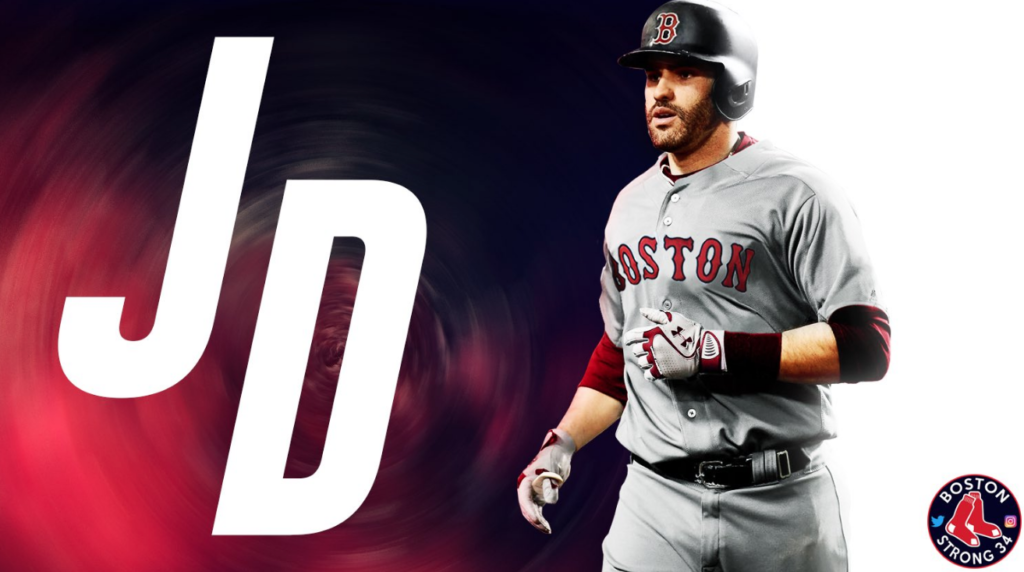 Red Sox Make Power Move
20 Feb, 2018
The prolonged courtship of slugger J.D. Martinez has paid off for him and the Red Sox, as MLB.com's Jon Paul Morosi reported via sources that the sides have reached agreement on a five-year, $110 million contract that includes opt-outs after the second and third years of the deal.
The club hasn't announced the signing, which is pending a physical.
Martinez gives the Red Sox the big bat they need to supplement a lineup that finished last in the American League with 168 homers last season. Even with the lack of power, Boston still won the AL East with 93 wins for the second straight season.
It took a while, but the Red Sox have now countered the blockbuster move the Yankees made earlier this winter when they acquired Giancarlo Stanton.
An outfielder, Martinez is likely to get a lot of his playing time for the Red Sox at designated hitter. The club has a strong starting outfield of Andrew Benintendi, Jackie Bradley Jr. and Mookie Betts. Despite earlier trade rumors, sources have told MLB.com's Jon Paul Morosi that the Red Sox are leaning toward keeping Bradley.
Hanley Ramirez, who had been slotted in as Boston's starting designated hitter, will now share time at first base with Mitch Moreland. Ramirez can also DH when Martinez plays the outfield.
Boston's lineup on March 29 for Opening Day at Tropicana Field could look something like this:
1. Mookie Betts, RF
2. Andrew Benintendi, LF
3. Xander Bogaerts, SS
4. J.D. Martinez, DH
5. Rafael Devers, 3B
6. Hanley Ramirez, 1B
7. Jackie Bradley Jr., CF
8. Eduardo Nunez, 2B
9. Christian Vazquez, C
Chris Sale, SP
As far as the Red Sox were concerned, positional alignments were a non-factor in their pursuit of Martinez. They were focused on getting his bat.
It's easy to see why. The 30-year-old Martinez had the best season of his career in 2017, mashing 45 homers in just 432 at-bats and leading the Major Leagues with a .690 slugging percentage.
Martinez did much of his damage down the stretch last season after getting traded from the Tigers to the D-backs. Arizona was the other main suitor for Martinez.
Fenway fans will now be treated to Martinez taking aim at the inviting Green Monster with his big, right-handed swing. However, this isn't to say Martinez is a pull hitter. He has an all-field approach with plenty of power to center and right-center.
The Red Sox established Martinez as their primary target for this offseason back in November.
After Boston offered Martinez a five-year deal worth more than $100 million a few weeks back, the sides remained at a stalemate until talks finally surged forward with momentum on Monday.
The Red Sox will have a lineup led by Martinez, Betts, Benintendi and slugging 21-year-old third baseman Devers. The club also expects talented shortstop Bogaerts to regain his form after an injury-plagued second half last season. Bradley and Ramirez are two other players who battled through injuries in 2017, and an uptick is certainly possible this season.
Combine that with a pitching staff that includes an elite ace in Chris Sale, a top closer in Craig Kimbrel and a five-time All-Star lefty coming back from an injury in David Price, and the Red Sox feel good about their chances to make a deep run in October after losing in the AL Division Series the last two years.
MLB.com
Image Boston_strong34
Mentioned In This Post:
About the author